Nichole Freeman, D.C.
Fusion Chiropractic and Wellness Owner, and Chiropractor
Schedule an appointment with Dr. Freeman:  Call: 720-279-8726 | Email: info@fusionchiropracticandwellness.com.
Dr. Nichole Freeman is a graduate of Parker College of Chiropractic in Dallas, Texas and is board certified and licensed in Colorado.  She completed post-graduate education in Public Health, Woman's/Pediatric care and Functional Neurology and is Webster-Technique Certified.  She previously received a Bachelor in Science degree in Public Health from the University of Kansas.  Prior to pursuing chiropractic education, she was a counselor in several medical research studies involving both addictions and cancer patients at the Kansas Medical Center. She ultimately pursued chiropractic studies due to personal experience with injuries and chronic pain. Dr. Freeman studied chiropractic techniques which address many ailments including back and joint pain, disc problems, fibromyalgia, PMS, infertility, cerebral palsy, chronic fatigue syndrome, migraines, asthma, allergies, and ADHD. Dr. Freeman possesses a strong passion and understanding of biomechanics and its vital influence on holistic health. She utilizes multiple chiropractic techniques combined with personalized nutritional counseling, myofascial techniques, and rehabilitation programs.  As a results-driven doctor, she puts each patient's best interest first and understands that patients have different goals and motivations for seeking care.  After a brief consultation and thorough exam, she will develop a treatment plan based upon each patient's personal needs.   Dr. Freeman welcomes the opportunity to help you and your loved ones address physical problems and improve quality of life.
Macushla Hobin
Acupuncturist · Chinese Herbalist
Schedule an appointment with Macushla: Mobile: 303-997-2286 |  Office: 720-279-8726 | Email: macushla@animasorientalmedicine.com
Macushla offers her patients individualized, compassionate care in a comfortable, professional, and confidential setting. By deeply listening to the patient's health concerns, she develops personal treatment strategies that produce effective long-term results. She achieves healing by treating the root cause, not simply the symptoms. By applying the art and science of acupuncture and Traditional Chinese Medicine to today's modern health challenges, the best quality of healthcare is provided.
As a child, Macushla grew up with herbal medicine and holistic healthcare. She has a spent the past 12 years in clinical healthcare. She received a Masters of Science in Traditional Oriental Medicine (MSTOM) and graduated from a 3,500 hour, 4 year program at Pacific College of Oriental Medicine in San Diego, California in 2008. In addition, she studied and received clinical training in New York and Beijing, China. She is State Licensed in Colorado (L.Ac.) and a nationally board certified Diplomate in Acupuncture and Chinese Medicine by the NCCAOM. Her practice focuses on the treatment of a variety of conditions including Orthopedic conditions, Sports Medicine, Pain Management, Ob-Gyn especially pregnancy, Men's Health, Anxiety, Stress, and Digestive Disorders. With a background in education and nutrition, she offers the knowledge and tools for her patients to create the ideal lifestyle. By integrating Traditional Chinese Medicine with modern research and western healthcare the results are profound.
Her practice includes Acupuncture, Chinese herbal medicine, dietary therapy, cupping, Gua Sha, Moxibustion, Qi Gong, Yoga, and Tui Na. Macushla works diligently with each patient to optimize their health and believes Oriental medicine is an invaluable tool on the path towards true health and vitality. 
Abby Jane Palmer
Massage Therapist
Schedule an appointment with Abby: Mobile: 720-276-2746| Office: 720-279-8726 | Email: abbyjanepalmer@gmail.com.
After receiving my first professional massage at a hot spring in Washington State I postponed traditional college and attended to the Boulder College of Massage Therapy and graduated in October 2001 with over 1000 hours of education.  I felt if I could make one person feel as good as I felt after that massage my life would be worth while and I have been practicing ever since.  I have training in Swedish, Deep Tissue, Sports, Prenatal, Zen Shiatsu, Hakomi and Healing Touch.  In 2005 I finished my bachelors in Psychology at Metropolitan State College of Denver.
Using an integrative approach my goal is to always meet each person I work with exactly where they are at and set an intention together for our session.  I strive to listen with my ears and with my hands to help assist people in healing.
My main practice is in an office in Denver on South Broadway.  I run a chair massage business The Massage Spot and work there a few times a week.  I love working with fellow artists at my location or at venues and festivals in Denver and around the world including Red Rocks, Fiddler's Green, SXSW, and Bonnaroo.  I also was awarded Best of Westward in 2013.
Member of the Associated Bodywork & Massage Professionals & the American Massage Therapy Association.  I am Licensed and Insured.
Karla Wilson
Acupuncturist
 Karla M. Leopold, Dipl.Ac., L.Ac., – Earned her Master of Acupuncture degree from Southwest Acupuncture College in 2010. This is a three-four year program that consists of 2510.5 hours of education including 1000 hours of clinical practice. She was certified as a Diplomate in Acupuncture by the National Certification Commission for Acupuncture and Oriental Medicine (NCCAOM) in 2011 and is also a Licensed Acupuncturist in Colorado. This includes Clean Needle Technique and CPR certification.
Karla's training includes adjunctive therapies such as Muscle Channel Technique, tui na, trigger point therapy, moxibustion, cupping, auriculotherapy, dietary and lifestyle recommendations.
Ben Wilson
Muscle Activation Technique (M.A.T.) Specialist
Schedule an appointment with Ben: 949-510-2512 | Office: 720-279-8726 | Email:benw199@gmail.com.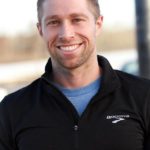 Energetic, knowledgeable fitness professional with 12 years of experiences designing and monitoring fitness programs designed to accommodate client's needs and requirements. Results oriented Muscle Activation Techniques specialist, with a passion for designing programs that improve fitness, increase stamina and develop healthy living styles and a sense of well being. Ability to motivate and inspire clients regardless of physical fitness level and abilities, encouraging habits that are life changing. Complete accurate and thorough assessments to interpret physical data designed for the purpose of creating fitness plans that maximize efficiency.
Muscle Activation Techniques is a specific and unique process for evaluating an individual's ability to develop efficient muscle contraction. MAT's premise is that human movement and exercise are fundamental to human health and that muscle's health (demonstrated by it's ability to contract efficiently) is important for normal movement. Any loss of muscle contraction efficiency may be demonstrated as a loss of motion and decreased physical performance, which may lead to subjective complaints and/or the loss of physical capabilities.
Bachelor of Science, Human Performance and Sport  Metropolitan State University of Denver 2012
National Academy of Sports Medicine Corrective Exercise Specialist and Certified Personal Trainer
American College of Sports Medicine Certified Personal Trainer
TRX Level 1 and Level 2 Training Certification